How Covid-19 is shaping malls of the present and future
During the mall's 1980s heyday, if you had imagined a mall in 2020, it is more likely you would have envisioned robot sales clerks and laser-equipped mannequins than hand sanitizer and face masks.
Covid-19 safety measures have changed how customers experience the mall.
Shoppers got their first taste of changes last month when malls were given permission to open up again after the state's phase four reopening. By now, workers have settled into the new rules and procedures – which include wrangling shoppers who haven't yet managed to do so themselves.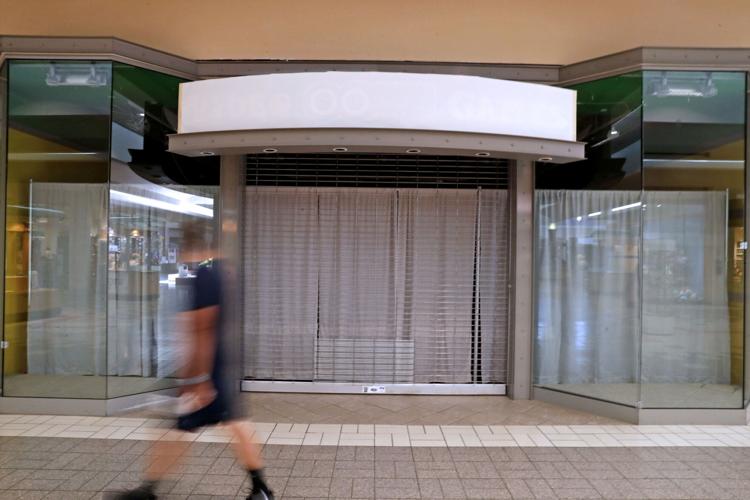 As shoppers approach entrances at malls in Buffalo Niagara, giant decals direct traffic one way through the exterior doors: A green circle with an arrow means keep right to enter, a red circle with a horizontal line means keep clear for people exiting. Once inside, you'll find hand sanitizer stations, alongside a list of guidelines. Also among the rules: avoid touching anything you don't plan to purchase, don't touch your face and stay away if you don't feel well.
Most stores have maximum occupancy numbers – now reduced by 50% – posted at entrances, along with Covid-19 safety rules, guidelines and reminders to wear masks.
A store's occupancy numbers include store staff and take employee spaces such as stockrooms and break rooms into account.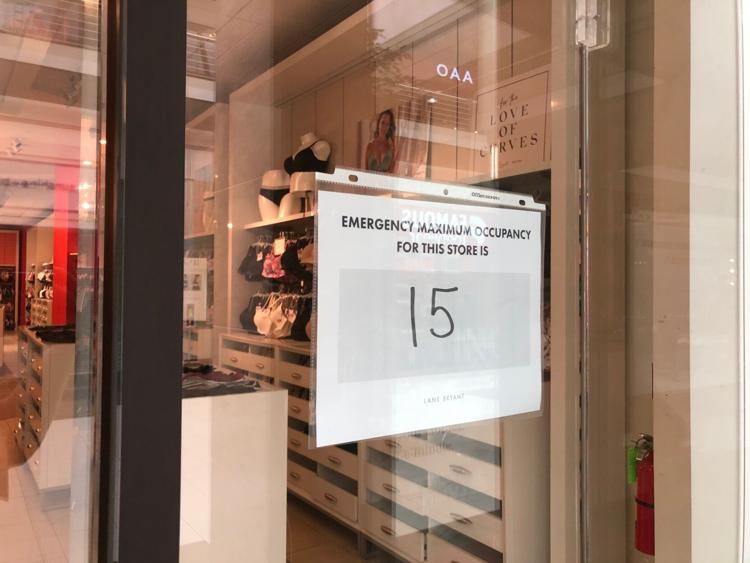 Old Navy at Walden Galleria has a capacity of 90 customers, but had only 15 shoppers in the store on a recent Tuesday afternoon. The Apple Store and Lululemon were two of the only stores that day with lines of people waiting outside. Apple, with a capacity of 50 people, had two separate queues: one for customers making appointments and one for those planning to shop. Lululemon, a much smaller store, has a capacity of 11. During shift change, though, when there are more employees on site, only four customers are allowed in. Some stores had workers posted at doors counting customers as they entered and left. Others said they were so far away from filling up that they didn't bother.
Customers welcomed with sanitizer
Glossy signs in stores' display windows welcome customers back and tell them how much the corporation has missed them. There's no mention of Covid-19, just acknowledgement that shoppers haven't been around for a while, and a reminder that the brand is always open online.
At Raff & Friends at the Eastern Hills Mall, workers greet customers with hand sanitizer.
"We have everything at a table right out front," said Kristin Foster, an employee at the toy store.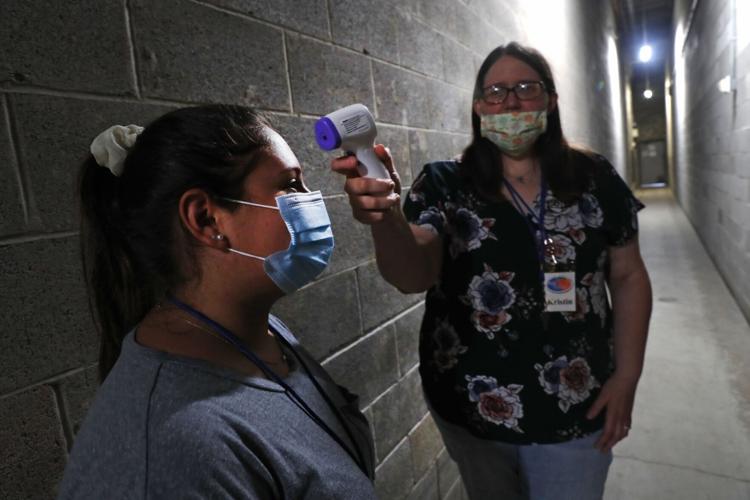 Some stores have signs suggesting that customers use the provided hand sanitizer. Others make it a requirement. Several stores, such as Banana Republic at Boulevard Mall, pause shoppers at the entrance to give them a quick rundown while they sanitize their hands.
Before each customer enters Sephora, a worker gives them a quick speech about how things in the cosmetics store have changed: there is no color matching, samples have been removed, and shoppers should ask for help if they want to sniff a fragrance. The worker asks if the shopper knows what he or she wants to buy and asks if a worker can be dispatched to help him or her.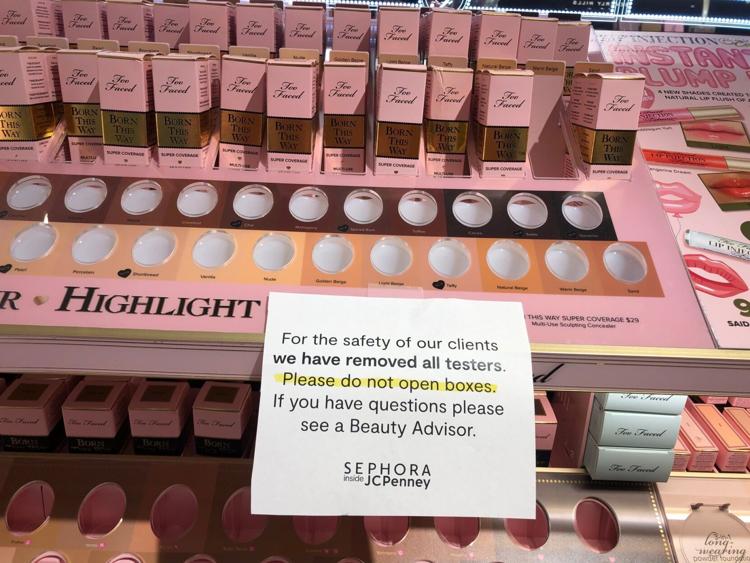 At the Zara in the Walden Galleria on a recent afternoon, a worker had to give his spiel quickly (keep your mask over your nose, no trying on clothes) as a customer barely stopped to listen. It was a tiny glimpse into the kinds of things front-line workers are tasked with enforcing, and how receptive customers may or may not be to it.
Both Zara and Dick's, which occupy two floors, have closed off entrances on one floor, making it easier to track the comings and goings of customers.
As each employee clocks in for work, he or she has his or her temperature taken before hitting the sales floor. Though the state encourages retailers to do the same with customers, almost none do. But Spa 505, for example, takes customers' temperatures before they are allowed to sit for a chair massage or foot rub.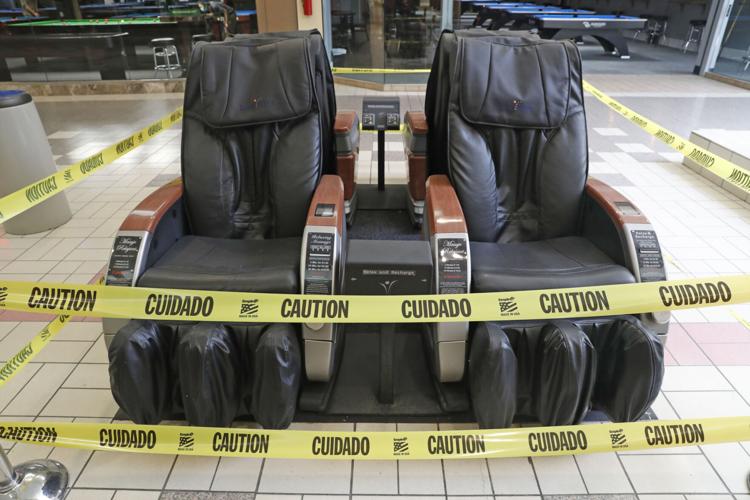 Brands turn to technology
Going forward, stores are trying out more sophisticated methods to curb the spread of disease, which are less invasive and require less labor.
A company called Density uses sensors to monitor how many people are in a store, in order to control crowding, maintain social distance and prevent overcapacity. Density insists the people monitored are not identified, and that facial recognition software is not used. Density was founded in Syracuse.
Vioguard uses ultraviolet light to sanitize keyboards, cellphones, pens, tablets, all of which might be shared by employees or used at point-of-sale. Saks Fifth Avenue also has Vioguard lights installed in its escalators to sanitize their high-touch handrails. The Washington state-based company said its systems are also ideal for things like sanitizing jewelry between try-ons.
Kogniz, headquartered in California, employs automated thermal screening to quickly scan customer and employee temperatures, and allowing stores to weed out anyone with a fever. Its Health Response Platform offers a suite of artificial intelligence products tailor-made for the Covid-19 era. It can detect if people are wearing masks, contact personnel if people are standing too close together and identify people who have come into contact with people who are showing symptoms of Covid-19.
Will customers cheer the new high-tech methods? Or will they fear them?
It might not matter. Some experts are speculating the sales lost to coronavirus fears and closures could hasten the decline of enclosed shopping malls.
Want to see it in action? Set up a free demo of the keyboard with one of our sales reps.
425.318.7900
19201 120th Ave NE, Ste 200
Bothell, WA 98011